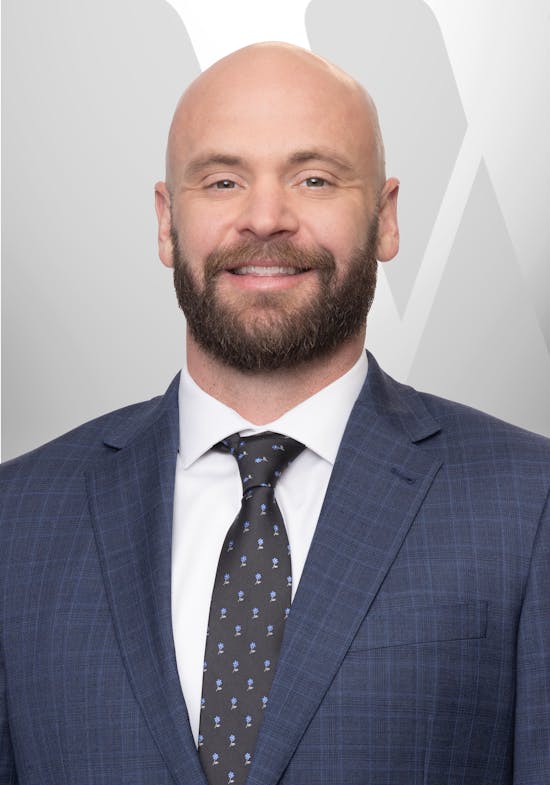 Rob Loar
Attorney
Rob Loar - Personal Injury, Truck Wreck and Car Accident Lawyer in Dallas, Texas and Atlanta, Georgia
Based in Dallas and Atlanta, Attorney Rob Loar is a seasoned expert dedicated to making significant differences in people's lives. Hailing from the quaint town of Mabank, Texas, Rob initially contemplated a career pivot between law and business. However, his desire to profoundly impact individuals steered him towards a Juris Doctor, which he earned from Texas Wesleyan School of Law in 2011, after obtaining a finance degree from the University of North Texas in 2007. Esteemed as a Board-Certified Specialist in Truck Accident Law, Rob's affiliations with notable associations like ATAA, GTAL, and DTLA underscore his professional prowess. Yet, at the core, it's his role as a devoted father to two vivacious children that truly defines him. Their infectious curiosity not only keeps him on his toes but serves as a heartwarming reminder of life's genuine priorities. With accolades like the Super Lawyer Rising Star from 2019 to 2022 to his name, Rob remains a beacon of dedication both in his professional and personal life.
Top Settlements and Verdicts
$286,705.90
Total Amount to Client
Client Rear Ended By Unqualified 18-Wheeler Driver.
Client was rear-ended by unqualified 18-wheeler driver. Driver was never approved to be insured, but we were able to force the insurer to cover the damages up to the federally mandated minimum coverage.
$86,126.52
Total Amount to Client
Uber Driver Hit from Behind
Our client, an Uber driver, was stopped at a red light when she was rear-ended by the defendant. Our client sustained back and neck injuries and was treated with steroid injections. We recovered policy limits from the defendant and additional funds from Uber.
$85,098.21
Total Amount to Client
Dump Truck Changes Lanes into Vehicle
Our client was driving on I-20 in Duncanville when a dump truck failed to keep a proper lookout and changed lanes, slamming into our client's vehicle. The impact caused injuries to our client's neck and back that were treated with steroid injections.
$550,000.00
Total Amount to Client
Delivery Van Side Swipes Vehicle Causing Roll Over
Delivery van driver changed lanes without looking, side-swiping the client and causing her vehicle to roll over. Client eventually had a 2 level lumbar fusion to get her life back on track.