About Witherite Law Group
People First. Expertise. Integrity Always.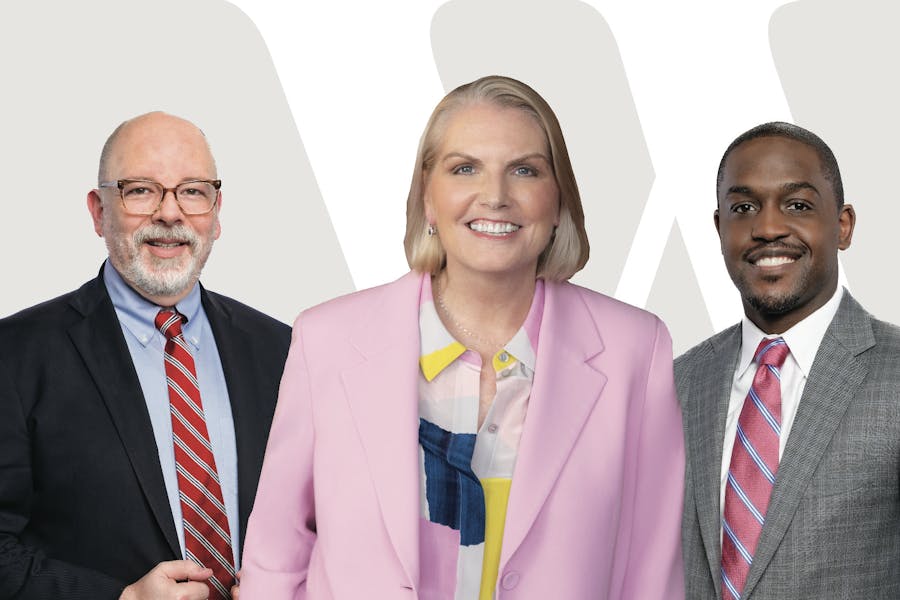 Learn More About Witherite Law Group and Amy Witherite
Witherite Law Group is a rarity and trailblazer in the world of personal injury law. Our mission and commitment is to be the most knowledgeable, most experienced, most reputable, hardest working, most client-centered, and most successful attorneys in the industry. We lead by results and character, not promises and gimmicks.
THE BEGINNING
Originally founded as Eberstein Witherite in 2001, a medical malpractice law firm with less than 10 employees, Amy Witherite led the firm and changed its name in 2020 to Witherite Law Group, becoming one of the largest female-owned personal injury law firms in the country.
Also operating under the brand names 1-800-TruckWreck and 1-800-CarWreck, the firm focuses on delivering help to those who have been injured in a car or truck accident, regardless of socioeconomic background. Due to the firm's outstanding track record and reputation, other law practices often refer their cases to our attorneys when cases need specialized attention.
AMY WITHERITE
The Texas Board of Legal Specialization certifies Amy Witherite, founder and senior partner at Witherite Law Group, in personal injury trial law. She has the approval to litigate personal injury claims at all levels of federal and Texas state courts. Amy is recognized by her peers and industry leaders in the legal field as an exceptional litigator.
She is a featured speaker at several professional legal seminars and has been named to the prestigious Texas Super Lawyers list, published by Thomson Reuters, from 2003 – present. Additionally, Amy has been consistently honored as one of the Top 50 women lawyers by Reuters.
Witherite Law Group has been recognized among the nation's Top One Percent of law firms from the National Association of Distinguished Counsels and is continually named one of the Best Places to Work in Dallas and Fort Worth from the distinguished D Magazine.
CORE VALUE
People First
Witherite Law Group considers clients as members of our own family. From our first engagement with them to the settlement of their cases, we prioritizes people above everything else and strive our hardest to give them the justice and fair compensation they deserve.
Unmatched Expertise
The hallmark sign of a Witherite Law Group attorney is to be the most experienced, informed, and prepared professional in the room. We leave no stone unturned and work every case to its fullest potential. You won't find a more devoted and hard-working team.
Integrity Always
Witherite Law Group cherishes the ethical, just, and fair treatment for all – in a field that is sometimes known for less-than-ideal practices and principles. With a strong moral compass and deep commitment to the highest standards, we look at our work as a crusade, not just another case.
THE WITHERITE LAW GROUP FAMILY
Witherite Law Group has four offices located in Dallas, Fort Worth, Atlanta, and Chicago
The Dallas team is composed of 13 attorneys and over 200 support staff members. The Dallas office is the main corporate headquarters for Witherite Law Group and home to a majority of our staff. The office is located on I-75 North of Dallas in Meadow Park Tower has been our home since 2016.
Fort Worth is the home of another branch of the Witherite Law Group family with two attorneys and 19 support staff members. Our team has been in Fort Worth since 2013 and in our current office on Vickery Blvd. since 2020.
The Atlanta office is located in the Bank of America Building in downtown Atlanta and is home to four of our attorneys and 19 support staff members. Our team has been in Atlanta since 2018 and in our current office in the Bank of America Building since 2021.
The Chicago office is located at 161 N. Clark Street #1875
Can't wait?
Talk to someone now!
800.878.2597