Practice Areas
You Matter. Our Lawyers Can Help.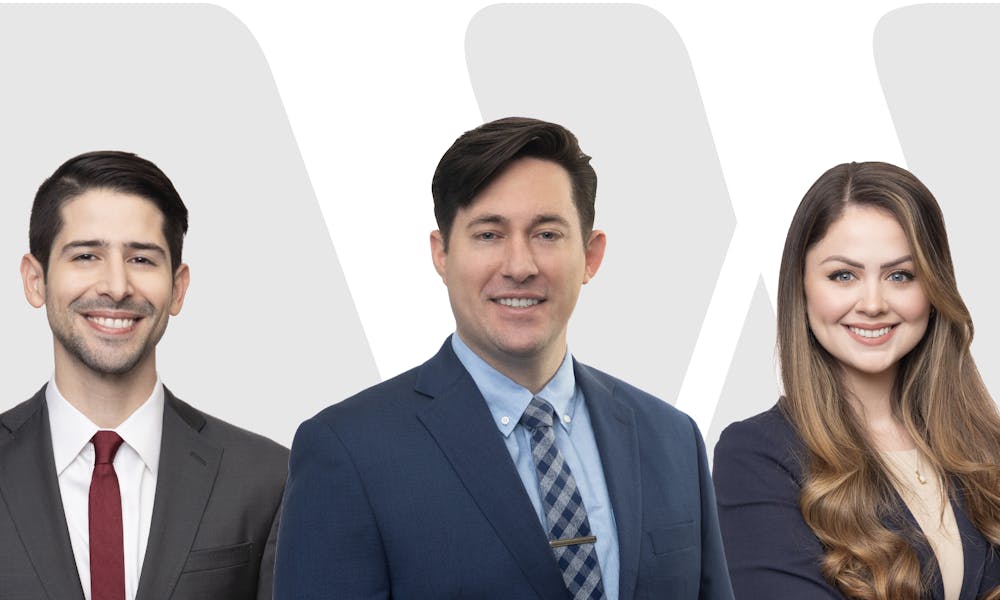 Find Out More About Witherite Law Group Practice Areas
Witherite's expert, experienced lawyers know WHERE to go for assistance, WHAT is needed to navigate through confusing and technical laws and regulations, and HOW to get people who have been unfairly injured the rights they deserve because we're WHO you need at your most vulnerable and crucial time.
We're Personal - The Witherite team treats every case personally from initial interview to final settlement. Not only do we go the extra mile to help clients, we also receive specialized industry training to make sure we're the most informed attorneys anywhere.
We're Proven - Our attorneys have decades of experience investigating, litigating, and successfully settling thousands of personal injury cases in every area of car and truck wrecks, personal injury, and product liability. If you're looking for expertise for your case, our team has you covered.
We're Prepared - We possess extensive, best-in-industry resources from accident investigators to data researchers to drones, to build the most convincing case and provide clients with the best possible defense. Our lawyers are the A Team.
Witherite Areas of Expertise:
Our Specialties
1-800-TruckWreck – More than 500,000 truck wrecks occur in the U.S. annually, accounting for three/fourths of passenger vehicle fatalities. The experience, expertise, and special training Witherite attorneys possess make us the best anywhere.
1-800-Car-Wreck - Every year in the U.S., more than 3 million people are injured in car crashes, jeopardizing their finances, health, and well-being. Our team is committed to getting victims fair compensation for their losses and restoring their lives to normal.
Not limited to car, truck, and large vehicle accidents, personal injury cases include medical malpractice, falls, product defects, construction accidents, and more.
If you have a workplace complaint about harassment or discrimination, the attorneys at Witherite Law Group can help you explore your options.