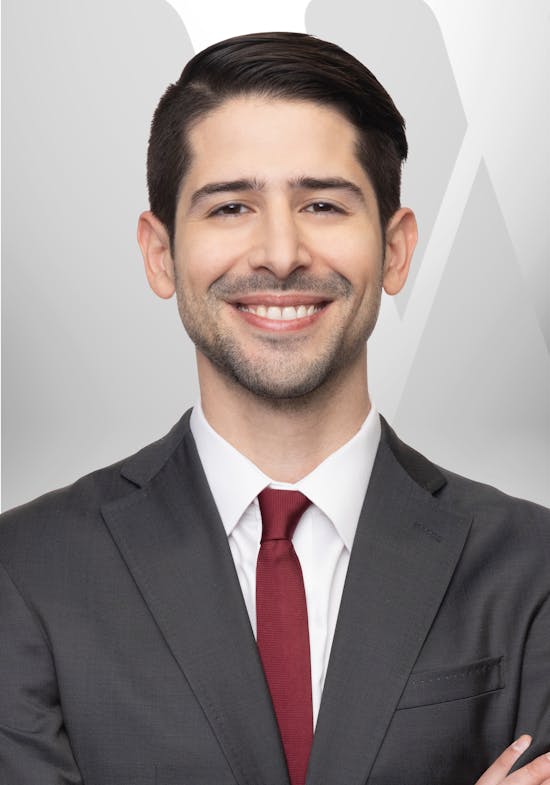 Rabia Said
Attorney
Rabia Said - Personal Injury, Truck Wreck and Car Accident Lawyer in Dallas, Texas
Rabia Said received his bachelor's degree from Texas A&M Commerce, and went on to receive a Juris Doctor from Texas A&M School of Law. While in law school, he worked as an intern for the 44th Civil District Court in Dallas. During his tenure as an attorney, he has tried and won cases in Dallas, Tarrant and Collin County.
Prior to joining the personal injury law firm, Witherite Law Group, he represented hundreds of clients in cases ranging from contractual disputes to wrongful death claims. His passion for the law is evident from his eagerness to take on new challenges, and his zealous advocacy of his clients who are taken advantage of by careless individuals and insurance companies.
Rabia has been admitted to practice law in Texas since 2015. He is an avid soccer and basketball fan, and loves to spend his free time with his daughter and wife.
Top Settlements and Verdicts
$33,024.73
Total Amount to Client
Rear-Ended by Reckless Teenage Driver
Client was a passenger in her fiancé's car when a reckless teenager who was speeding crashed into the back of them, causing significant property damage and injuries to both her and her fiancé. She was a hard working young woman who spent all of her adult life working in call centers and warehouses. The insurance company wanted to blame her neck and back injuries on her work, and only offered $17,000.00 to settle her case. We filed suit, and a few short months later, settled client's case for the policy limits.