Car Accident Lawyers
AVAILABLE 24/7 AT 1-800-CARWRECK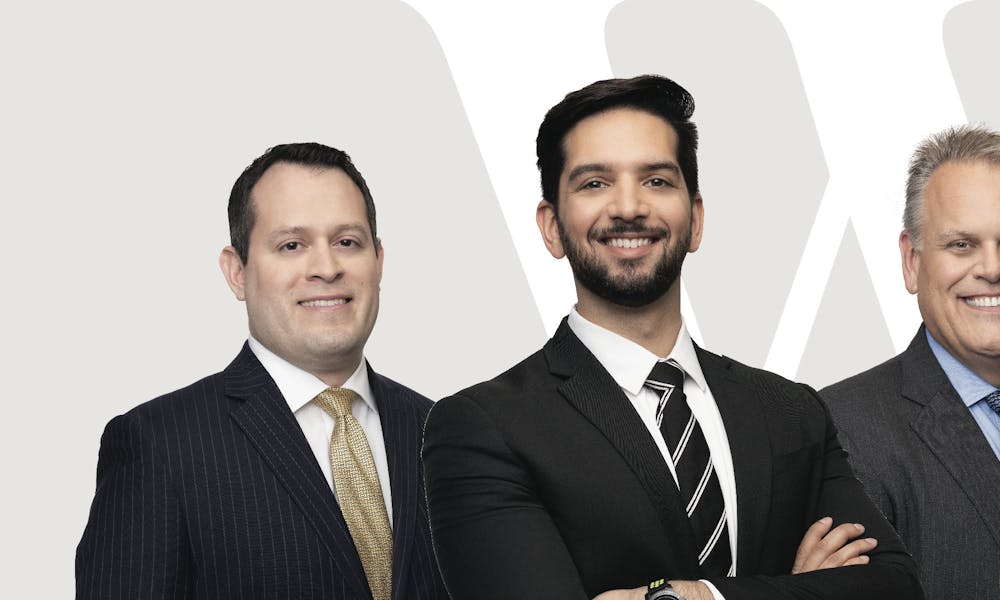 In a wreck? Trust the expertise of the car accident and truck accident lawyers at Witherite Law Group to help you every step of the way.
Auto accidents are among the most common causes of personal injury to date. An auto accident can completely transform a person's life or hinder their ability to function normally or provide for themselves or their families.
The devastation that serious vehicle accidents can have on a person or their loved ones can be short or long-term. Damages from auto accidents can include medical and rehabilitation expenses, lost wages, pain and suffering and other burdens that affect one's physical, financial, mental, or emotional state. Even those involved in mild to moderate car accidents may be forced to suffer from having to deal with a long process or procedure for getting their lives back in order.
Causes of auto accidents and related injury auto accidents can result from careless or drunk driving, defects in vehicle parts, road hazards, negligence, and other causes. SUV rollover accidents, car wrecks, and tractor-trailer accidents are some of the most common types of accidents reported, and contribute to some of the most devastating injuries incurred. Defective car seat belts and fuel fed fires are also triggers for auto accident injury.
Unfortunately, insurance companies and other parties responsible for damages incurred from accidents all too commonly make more attempts to not fulfill their obligations than to help make accident victims whole again. The experience of insurance companies in using a variety of methods for avoiding paying victims the compensation they are entitled to can be intimidating for first time accident victims unfamiliar with their motives.
Following an accident, your health should be your first priority. However, as soon as you are medically able to do so, contact Witherite Law Group to speak one-on-one with an experienced Texas or Georgia truck or car accident lawyer. If you speak Spanish, our bilingual staff can provide important information about the legal options available to help you. It costs you nothing to contact us and you will not pay any legal fees or out-of-pocket expenses unless and until we recover compensation for your injuries