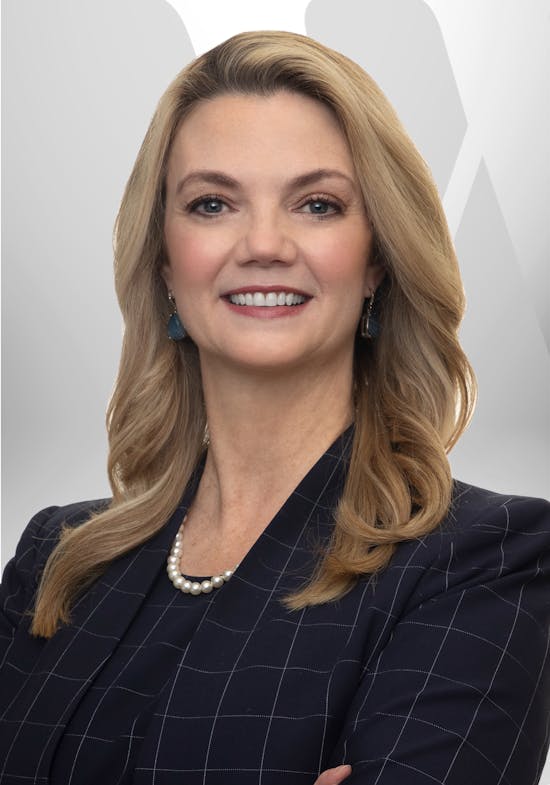 Shelly Greco
Attorney
Shelly Greco - Personal Injury, Truck Wreck and Car Accident Lawyer in Dallas, Texas
Shelly is the senior associate at Witherite Law Group and has been with the firm for over a decade. Shelly is a trial attorney who has tried and won numerous cases in Dallas, Collin and Tarrant counties as well as others throughout the state. Her compassion and commitment to her clients shines through in the courtroom. As such, Shelly is well respected by her peers in the legal community and loved by her clients.
Shelly is a life-long Texan and graduated from Duncanville High School where she was a leader on the girls' basketball team winning two state championships and setting the state record for most consecutive wins under legendary Coach Sandra Meadows. Shelly graduated Magna Cum Laude from the University of North Texas and went on to graduate with honors from Texas Tech School of Law in 1998. She spent the first six years of her career defending hospitals and physicians against medical malpractice claims and representing insurance companies in other personal injury suits. That experience has proven to be invaluable in her pursuit of justice for her clients now against insurance companies.
In addition to being a successful trial lawyer, Shelly is also a wife and proud mother of two boys.
Top Settlements and Verdicts
$1,416,597.26
Total Amount to Client
Unsecured Load Hits Motorcyclist
An industrial business transporting lightweight insulating materials failed to use the necessary tie-downs to secure its boxes in the back of a pickup truck. As a result, a box flew out of the back of the truck diving at highway speeds. The box hit our client, who was behind the truck on a motorcycle. The impact of the box caused the motorcyclist to lose control and impact the center concrete barrier. Our client suffered a brain injury. Our client required multiple facial surgeries as well as back and shoulder surgery.
$566,909.18
Total Amount to Client
18-Wheeler Hits Driver Fixing Flat Tire on Side of Road
An 18-wheeler ran into the back of our client without attempting to brake, destroying the back end of her vehicle. Our client had a flat tire on the highway in the early morning hours and therefore was traveling slowly in the far right lane when she was hit. Client developed a brain bleed a few days after the wreck which led to permanent cognitive issues and on-going impaired function on the right side of her body.
$406,152.53
Total Amount to Client
Gravel Company Fails to Keep Truck in Safe Working Condition
A gravel company failed to keep its truck in safe working condition. As a result, when its driver started out on his 5 a.m. trip and saw the light indicating the dump was raised, the driver didn't think it was raised and didn't do what he knew he should have done to ensure it was in the proper position. As the driver started to pass under an overpass, the dump rose up (or according to the company was already raised) and crashed into the overpass, leaving debris all over a pitch-dark highway and separating the end-dump from the tractor. As our client drove down the highway at highway speeds, he hit the debris left on the roadway, lost control, and bounced off the rear of the dump truck. The driver blamed the company, and the company blamed its driver. Our client suffered a head injury and back and neck injuries.
$138,846.28
Total Amount to Client
Truck Driver Fails to Stop In Traffic
Our client and her family were traveling home from a family funeral when traffic on Highway 45 slowed. Unfortunately, the truck driver behind her was not paying attention and crashed into the back of our client's vehicle. As a result of the collision, our client required back and neck surgery.