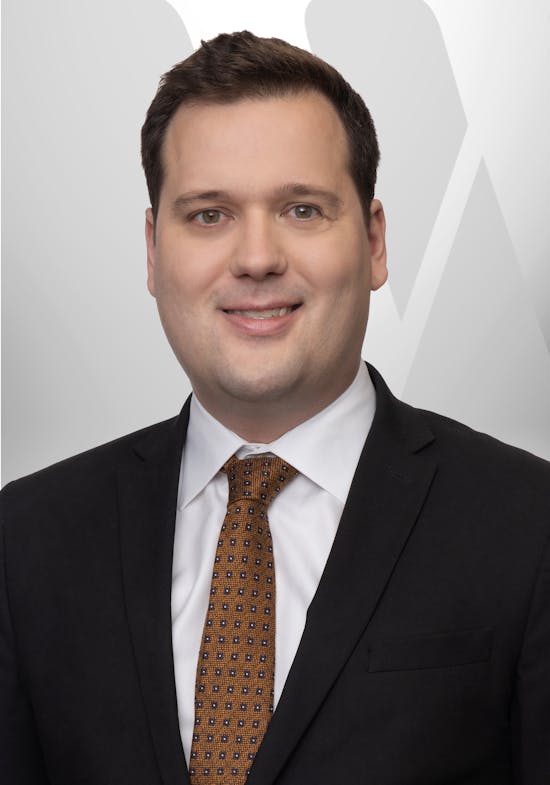 Brennan Clay
Attorney
Brennan Clay - Personal Injury, Truck Wreck and Car Accident Lawyer in Dallas, Texas
Brennan Clay, a dedicated Dallas-based attorney, is passionate about safeguarding the rights of individuals against powerful corporate entities. Born and raised in Dallas, Brennan pursued his law career with the drive to champion the cause of those who needed robust representation. With a commendable record of trying around 30 personal injury trials over his five-year practice, he has amassed invaluable expertise in the field. Brennan completed his BA from Wake Forest University in 2014, graduating cum laude with a double major in Economics and English. He went on to earn his J.D. from the University of Oklahoma College of Law in 2017. Today, he stands recognized by the Texas Bar and the U.S. District Court for the Northern District of Texas, and is an esteemed member of TTLA, DTLA, and ATAA. Beyond the courtroom, Brennan is a fervent enthusiast of barbeque, college football, and the great outdoors, with a penchant for scuba diving and skiing. Notably, his dedication has earned him a spot in Texas Lawyer Top Verdicts 2022, securing the 30thhighest Motor Vehicle Collision verdict in Texas for the year as reported by Verdict Search.
Top Settlements and Verdicts
$277,964.00
Total Amount to Client
18-Wheeler Fails to Control Speed and Rear-Ends Vehicle
Our client was traveling in the far-right lane on the interstate when our client noticed that the defendant, operating an 18-wheeler behind her, was not controlling its speed. The defendant attempted to merge into the service lane and rear-ended our client.
$180,000.00
Total Amount to Client
Truck Driver Makes Unsafe Lane Change
A truck driver made an unsafe lane change and took out the front axle of the car in front of our client's vehicle, causing that vehicle to stop suddenly and for our clients to hit the vehicle in front of them from behind. Further investigation revealed the driver was poorly trained, not adequately vetted, and put on the road by a trucking company with a bad history that failed to supervise their drivers.
$159,791.68
Total Amount to Client
Vehicle Rear-Ended by Concrete Truck
Our client was traveling on the interstate when a concrete truck, driving erratically, failed to stop and rear-ended our client, pushing her vehicle into the car in front of her. Following the wreck, our client had neck and back MRIs, and we were able to compare them with neck and back MRIs taken three years earlier. The imaging showed a significant difference in those same areas. Our client suffered losses in commissions and wages from the injuries she suffered. Criminal records were found on the driver, and the company was found to have 100% out of service rates, which contributed to achieving a larger settlement.
$128,128.02
Total Amount to Client
Pop-Up Barrier Deploys on Car
A pop-up barrier gate was erroneously deployed by electrical contractors, impacting the front of our client's car as she entered the parking lot of her workplace. The company and the electrician they fired blamed each other. Our client suffered a neck injury and a concussion.