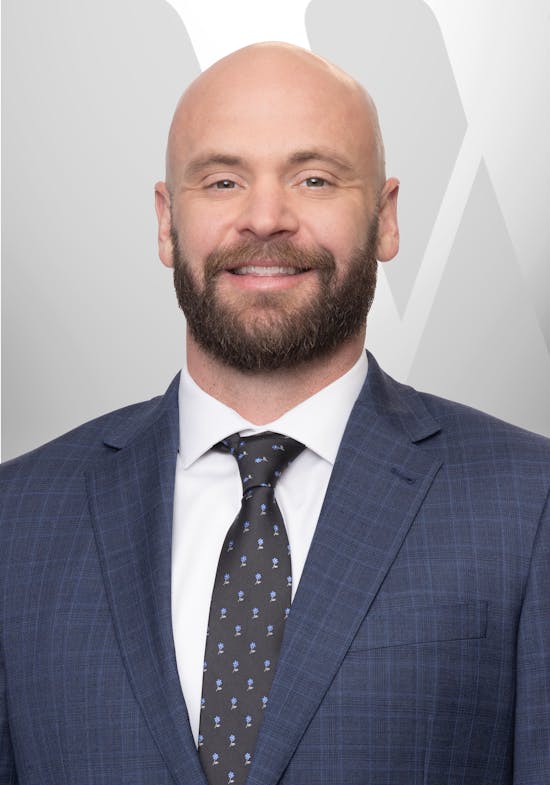 Rob Loar
Attorney
Rob Loar - Personal Injury, Truck Wreck and Car Accident Lawyer in Dallas, Texas and Atlanta, Georgia
Rob grew up around the Cedar Creek Lake area and graduated from Mabank High School. At Mabank, Rob stayed busy playing on the football, basketball, baseball, and golf teams. Rob went to law school at Texas Wesleyan School of Law (now Texas A&M) and was licensed in 2012. Since graduating, he has represented more than a thousand individuals injured by the carelessness of others.
Every day Rob works to become a better personal injury lawyer than the day before. He is an avid reader and attends seminars throughout the year put on by the best trial lawyers in the country. Rob spends his free time with his wife and two-year-old son or on the golf course with his Dad.
Top Settlements and Verdicts
$286,705.90
Total Amount to Client
Client Rear Ended By Unqualified 18-Wheeler Driver.
Client was rear-ended by unqualified 18-wheeler driver. Driver was never approved to be insured, but we were able to force the insurer to cover the damages up to the federally mandated minimum coverage.
$86,126.52
Total Amount to Client
Uber Driver Hit from Behind
Our client, an Uber driver, was stopped at a red light when she was rear-ended by the defendant. Our client sustained back and neck injuries and was treated with steroid injections. We recovered policy limits from the defendant and additional funds from Uber.
$85,098.21
Total Amount to Client
Dump Truck Changes Lanes into Vehicle
Our client was driving on I-20 in Duncanville when a dump truck failed to keep a proper lookout and changed lanes, slamming into our client's vehicle. The impact caused injuries to our client's neck and back that were treated with steroid injections.
$550,000.00
Total Amount to Client
Delivery Van Side Swipes Vehicle Causing Roll Over
Delivery van driver changed lanes without looking, side-swiping the client and causing her vehicle to roll over. Client eventually had a 2 level lumbar fusion to get her life back on track.