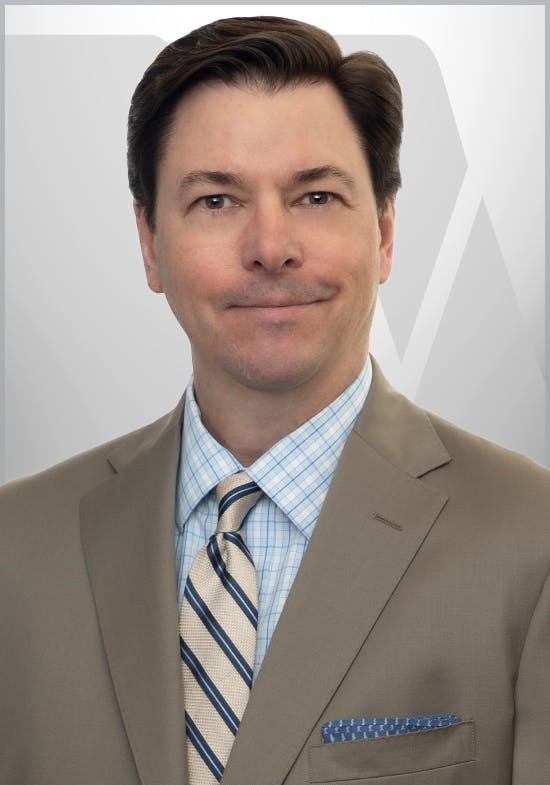 Sean McEvoy
Attorney
Sean has important insights into the inner-workings of insurance and transportation companies. More than twenty years ago he began his legal career at a law firm that specialized in defending railroad, intermodal and commercial carriers. More importantly, he learned how these companies respond to catastrophic accidents, analyze claims for settlement and prepare for trial. He took that knowledge and began a career pursuing justice against those trucking companies, whose negligence caused catastrophic injuries and death. He has been involved in trucking cases in more 25 states.
At the Witherite Law Group, Sean now uses his past experience and knowledge to evaluate, plan, and prepare cases to secure the best compensation for individuals and families who are injured as a result of the carelessness of these transportation companies.
As an attorney, Sean has successfully argued motions and appeals and has tried cases to verdict in multiple state and federal courts. One of his trademarks is his ability to analyze complex fact patterns and to develop creative legal approaches favoring his clients. That expertise and his "out of the box" thinking often leading to solutions to problems others have missed are just two of the reasons he attracts clients and referrals to the firm.
When Sean is away from the office, he spends most of his time with his family. He and his wife, Emily, grew up in Atlanta and attended the Marist School. Emily is employed as an Occupational Therapist by the Gwinnett County School System in the Special Education Department. She works on a day to day basis with special needs children and is active within the community providing further assistance to families of special needs children. Sean and Emily have two children, Emma and Hudson.